Here & there I hear Growth Groups chatting about Ekka themes & costumes & food. Not because it's the Ekka, but because our Growth Group Trivia Night is only 10 days away.
Creek Road has been blessed with 40 Growth Groups (and that's just the Adult Growth Groups).
What a ministry.
Each week, hundreds of people meet together to read the Bible, pray and do life together - providing a safe place where we can share our joys and our challenges. Just lovely.
The thing about Growth Groups is that it isn't easy to get them together - to just say "Hi, how are you going?" Getting together is worthwhile, because, in any big family there are all sorts of people, with all sorts of talents and experience and skills - so meeting them every now & again is fun & helps when you need a hand. Teams that hang out together, have fun together, are often the Teams that can work well together.
Details in the "flyer" below. If your Growth Group is keen to come along - let Brad Cole our Grow Co-ordinator know by 22/8/17 bradcole@creekroad.org.au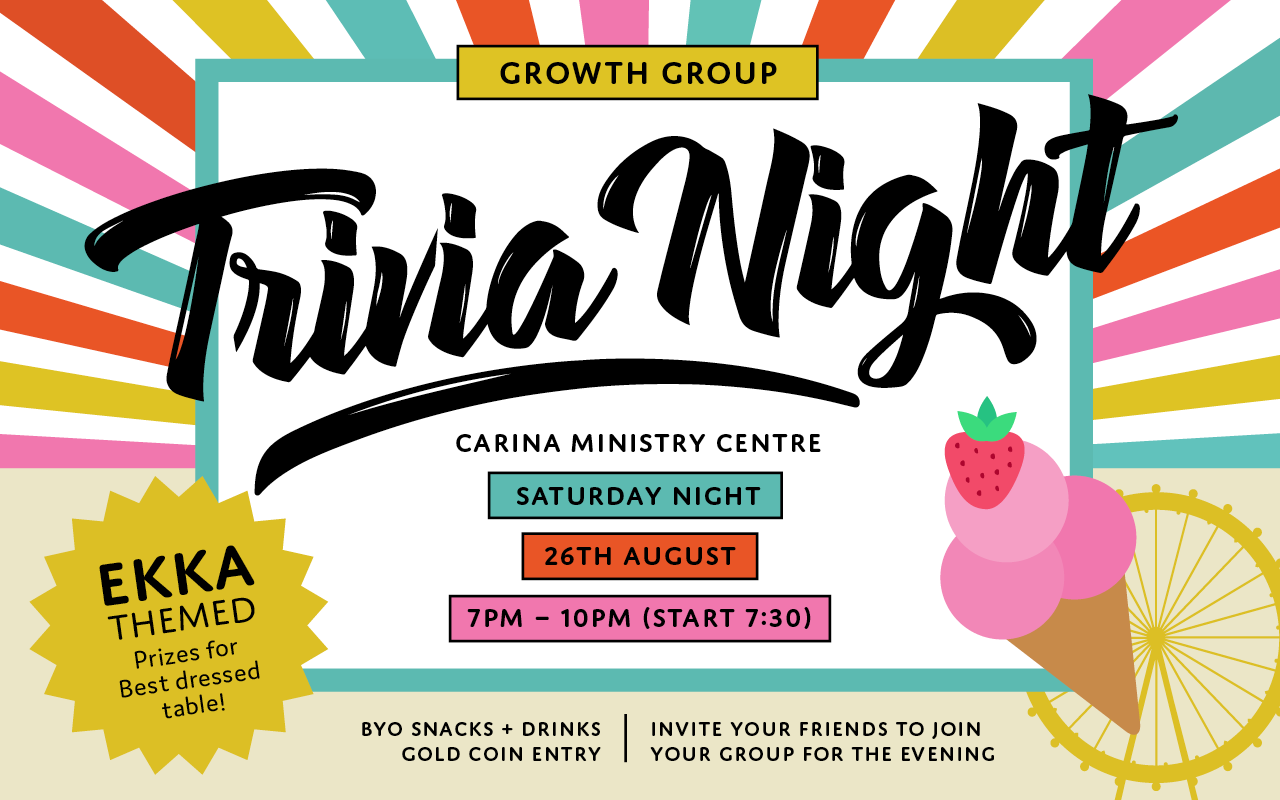 & for the dash of Connect.......we would love you to invite your friends to join your Growth Group for the evening - people who don't normally feel like church is for them. We would be so happy to welcome them to Creek Road.
Cheers
Andrea Pryde, Connect Grow Serve Director